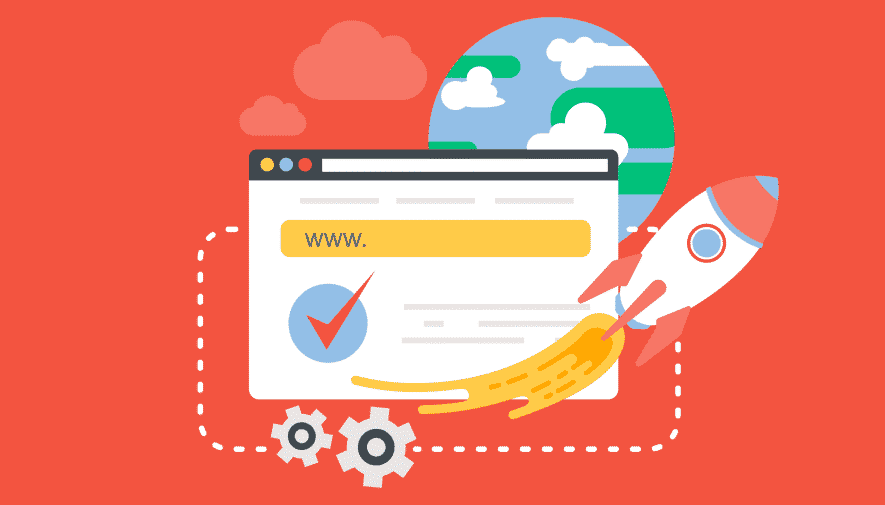 Best methods to do a website speed test
Upon the development of a website, you need to make sure that it is speedy enough to help you with impressing visitors. Nobody likes to go through a website that is painfully slow to browse. Therefore, you need to make sure that your website is not too slow to browse and perform a website speed test. The overall speed of your website is in a position to create a major impact on the search engine rankings that you can secure as well. That's because search engines would demote websites that are slow to load from the top of the search engine results pages. That's because such websites don't have the ability to deliver the best possible user experience to the visitors at the end of the day.
Here are some of the best methods available for you to do a website speed test.
You need to go through these methods and determine the loading speeds of your website. Then you will be able to determine whether your website loading speed is good enough or you should take appropriate measures to optimize the website so that you don't end up with the negative consequences associated with having a slow loading website.
Google PageSpeed Insights
Google PageSpeed Insights is an excellent online tool, which you will be able to use in order to determine the overall speed of your website. When you are using this tool, you will notice that it is grading the website on a scale of 1 to 100. If the ranking that you can get on this scale is high, you have a better-optimized website. In other words, your website loading speed is high. You need to try your best to achieve a score of more than 85 when you are using Google PageSpeed Insights. It can deliver outstanding results to you.
Since Google PageSpeed Insights is a tool developed by Google, you don't need to keep any doubts about the credibility of it as well. It can always deliver the most positive and promising experience to you.
If your website ranking is low, Google PageSpeed Insights will provide you with some useful tips on how to improve website speed. For example, if the images that you have uploaded to the website are bulky, Google PageSpeed Insights would encourage you to optimize the images. You just need to follow those recommendations and you can complete your website with ease. Therefore, you will fall in love with the experience that Google PageSpeed Insights can deliver to you.
Pingdom Speed Test
Among the website speed test tools, Pingdom has received a lot of positive attention as well. Therefore, you can go ahead and use the Pingdom Speed Test without keeping any doubts in mind.
When you take a look at Pingdom Speed Test, you will notice that the tool is divided into four different sections. They include performance grade, waterfall breakdown, history and page analysis. Out of these sections, page analysis is the most important section. It can provide a clear overview of your website along with the speed. This will even provide you with the opportunity to compare domain along with the CDN assets.
Pingdom Speed Test will provide you with four different server locations to check the overall speed. The servers are located in Texas, Melbourne, San Jose, and Stockholm. Upon conducting a speed test, you will be able to get a better picture of the website loading speeds. Pingdom Speed Test will also be outlining the areas where you need to go for improvements. Hence, you need to take a look at them and make appropriate changes to the website accordingly. This can deliver the most impressive experience to you at all times.
GTmetrix
GTmetrix is a tool that can provide you with page loading speeds of the website along with the YSlow metrics. Once you do a speed test on GTmetrix, you will be provided with a grade. This grade ranks from F to A, where F is the worst and A is the best. In addition to the grade, you can also get a comprehensive report on the website speed test. The report will include important information such as waterfall breakdown, page speed, history, and video.
You will be able to go ahead and sign up with GTmetrix for free. Then you will be provided with servers in seven different locations around the world to check the speed of the website. In addition to that, you will also be provided with the chance to select the browser out of Firefox and Chrome.
It is possible for the people who use GTmetrix to compare the website against different connection types as well. For example, you can see how your website is performing under dial up internet and cable internet. On top of everything, GTmetrix will help you to get a better understanding of the bottlenecks, which make your website slow from loading.
Varvy Pagespeed Optimization
Varvy Pagespeed Optimization is a relatively new tool that you can use to check the website loading speeds. However, it can deliver an excellent performance to you and you will be able to stick to the tool without worrying about anything.
One of the biggest reasons available for the people to take a look at Varvy Pagespeed Optimization is the way how it graphically represents elements about your website speed test. Therefore, you can easily understand the different concepts that you are getting in the report. Along with that, you will be able to move to the next step and do appropriate changes in the website as well.
Final words
These are four of the best tools to do a website speed test. You can pick one of these tools and make sure that you double-check the overall loading speed of the website. Then you will be able to get the best possible results in the long run.